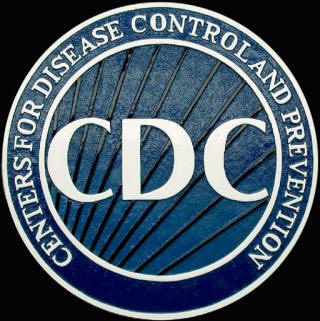 Recent Decreases in Food Borne Illnesses Reversed in 2012
The Centers for Disease Control and Prevention (CDC) announced today that the number of foodborne illnesses in the United States actually rose in 2012, with the rise in the number of Campylobacter, E. coli and Vibrio infections seeing the largest increases.
According to the new CDC report, there were at least 19,531 victims of food borne illness in 2012, which included approximately 4,563 hospitalizations. Nine separate food borne pathogens accounted for 68 deaths.
The CDC gathered the data through the Foodborne Diseases Active Surveillance Network (FoodNet), which represents information gathered by the CDC, the U.S. Department of Agriculture's (USDA) Food Safety and Inspection Service (FSIS), and the U.S. Food and Drug Administration (FDA), and 10 state health department agencies. Together, these agencies monitor all laboratory-confirmed illnesses that are attributed to:
· Campylobacter (14% increase compared to 2006-08)
· Cryptosporidium
· Cyclospora
· Listeria
· Salmonella
· STEC O157 (approximately 16% increase since 2010)
· Sigella
· Vibrio (43% increase compared to 2006-08)
· Yersinia
The largest increase was seen in Vibrio infections, which increased by 43% since the base-line measures from 2006 to 2008. Fortunately, this stark increase in this seafood-linked bacterium was not linked to Vibrio vulnificus, which has a mortality rate of approximately 25%. The Vibrio infections were once again associated with seafood, and often raw or undercooked oysters.
In similar fashion, the high number of Campylobacter infections (highest since the year 2000), were linked to its traditional sources, including poultry, raw milk and produce.
E. coli also saw a stark increase compared to a historic low in 2010.
These trends, unfortunately, mean that apparent improvements in these particular industries over the last five years were temporary.
Newly Empowered FSIS and FDA Lose Ground in 2012
The stark increase in food borne pathogens in 2012 is a disturbing trend, especially given the FDA and the FSIS have actively expanded their efforts to protect the American consumer since 2011.
In 2011, FSIS implemented new Campylobacter and Salmonella industry performance standards specifically designed to decrease the presence of these pathogens in poultry. According to USDA Undersecretary for Food Safety Elisabeth Hagen, M.D., these FSIS performance standards "are an important consumer protection measure." He added that: "These standards are at the core of USDA's mission. While tough, they are achievable and a critical tool in our effort to drive down illnesses from these pathogens in Americans each year."
In addition, the FDA launched its new Food Safety Modernization Act (FSMA). As Michael Taylor, deputy commissioner for Foods and Veterinary Medicine at FDA, noted, these new "prevention-based rules under the Food Safety Modernization Act will help to reduce foodborne illness in general and new enforcement authorities allow us to take action to keep harmful foods out of the marketplace."
Unfortunately, neither the FSMA nor the newly enacted industry performance standards have yet to lead to any meaningful decrease in food borne pathogens. "But this may not tell the entire story," says food poisoning lawyer Ron Simon, who has represented thousands of food poisoning victims, "because the truth is that the increased demand for food has led to greater and greater reliance upon imported foods and more and more concentration in the food production in this country." Simon explains that the new rules may simply be slowing the growth in new food poisoning cases because many of the imported foods are not subject to the strict regulations in the U.S., and often large scale production facilities are ripe for spreading pathogens nationwide. "These trends can be seen in some the most recent outbreaks, such as the salmonella outbreak linked to imported tuna from India," said Simon, who has filed a number of salmonella lawsuits on behalf of the victims of the Moon Marine Nakaochi Scrape salmonella outbreak.
"The U.S. food supply remains one of the safest in the world"
This statement comes from the CDC Director Tom Frieden, M.D., M.P.H. who adds "however, some foodborne diseases continue to pose a challenge. We have the ability, through investments in emerging technologies, to identify outbreaks even more quickly and implement interventions even faster to protect people from the dangers posed by contaminated food."
"But being the 'safest,'" says food poisoning lawyer Ron Simon, "should not be our only goal . . . we need to have a food supply that the American consumer can enjoy without fear of getting food poisoning." As a food poisoning lawyer, Simon says his job is to provide another avenue to force these companies to provide pathogen-free food to the American consumer. He has filed many E. coli lawsuits, salmonella lawsuits, and lawsuits related to other food borne pathogens. "The goal of thee food poisoning lawsuits is two-fold," explains Simon, "to make the victims whole again and to prevent more people from being victims in the future."