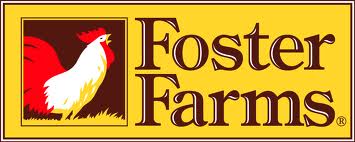 31 Hospitalized, June 4, 2012 to January 5, 2013, in 12-State Salmonella Outbreak
Of the 124 victims in the "Pacific Northwest Salmonella Outbreak" centered in Washington and Oregon states a majority are women and at least 31 of them has been hospitalized.  The victims have all been sickened by Salmonella Heidelberg, a relatively rare form of salmonella that raised the attention of health officials in Oregon and Washington State who then contacted the Centers for Disease Control and Prevention (CDC).
The illnesses have tricked in over an 8-month period.  In 2012 there were initially less than 10 reports in June, 16 in July, over 20 in August, and then nearly 50 in September, before a decline to less than two dozen in October and approximately half that in November and a half-dozen in December.  There were 2 new reports in January of 2013, and though there may be more, due to a reporting lag that information may not yet be noted.
The slowdown, however, may reflect the annual progression of salmonella illnesses and not be indicative that the tainted product is no longer in circulation.  Traditionally, the months of November, December and January are months in which there has been a "lull" in the reporting of salmonella cases—salmonella follows a  seasonal outbreak pattern as do many other illnesses, such as influenza.  The fact that new cases reported after January 6th remain to be included in the  current number of 124 victims means it is too early to state whether the October-December downturn is indicative of this outbreak winding down or if a new spate of illness is likely to follow this spring.
Foster Farms Refuses to Issue Recall
The health departments of Oregon and Washington State have identified Foster Farms chicken products as the source of the Salmonella Heidelberg outbreak.
Foster Farms, however, has chosen not to issue a recall, instead stating: "It is widely known that all raw chicken must be responsibly handled and properly prepared to ensure safety and quality."  In short, Foster Farms is telling consumers to simply expect the chicken to be contaminated and to act accordingly.
According to Ron Simon, a nationally recognized food poisoning lawyer, "this is the wrong decision, and means that thousands of individuals remain at risk of developing salmonellosis" (the condition caused by ingestion of Salmonella Heidelberg).  Ron Simon echoed the sentiment of most food poisoning attorneys in explaining that "it may be a practical business decision to sell raw chicken with salmonella in it, but as a food poisoning attorney it is my job to make sure it is never a wise business decision to put peoples' lives as risk."  In fact, Simon explained, this is one of the reasons that food poisoning lawsuits are so vital, "because they are intended to make companies think long and hard about putting their costumers' lives and health at risk just to realize greater profits."
"Food poisoning lawsuits, or in this case, salmonella lawsuits, are going to be necessary as long as companies refuse to behave responsibly," Simon stated.