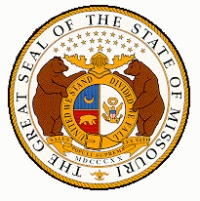 E. coli Outbreak in Missouri Sickens 6 - Is it Raw Milk Again?
A 2-year-old from Boone County, Missouri, has been hospitalized with an E. coli bacterial infection that may have been caused by drinking raw milk, health officials said today.  This tragic news comes within days of a 17-month-old also developing a life-threatening E. coli complication that affects the kidneys. 
Another four people from central Missouri were confirmed sickened by the same E. coli bacterial strain in late March and early April of this year.  The state health department has put local area physicians on alert for new cases. 
Affected Missouri counties include: 
Boone County;
Cooper County; and
Howard County. 
All three patients from Boone County, including the 2-year old, reported consuming raw (unpasteurized) dairy products, according to a county health spokeswoman.  It is unknown at this time if raw milk has been tied to the cases in Cooper and Howard counties.  Several more suspected E. coli cases are being investigated and may be added to the total after further testing.
Missouri Officials Investigating:  Source Not Yet Determined, But Looks Like Raw Milk
Margaret Donnelly of the Missouri Department of Health and Senior Services (DHSS) announced on Thursday that the DHSS is investigating cases of shiga toxin-producing Escherichia coli (STEC) in Central Missouri during late March and early April, 2012. Six cases of E. coli O157:H7 have been identified so far—though authorities expect the number is higher. 
Simon & Luke Investigating the Missouri E. coli Outbreak
The E. coli lawyers at national food safety firm Simon & Luke are actively investigating this outbreak.  If you or a loved one have contracted E. coli and have been contacted by the health department, you may be related to this outbreak.
The firm has represented over 5000 victims of food-borne outbreaks in the past five years alone, and has collected over $500,000,000 for its clients.  Simon & Luke's groundbreaking work on behalf of victims in national food borne illness outbreaks has paved the way for numerous upgrades to the US food safety system. 
Please call us toll-free at 1-888-335-4901 for a free consultation on your legal rights.   We are here to help.