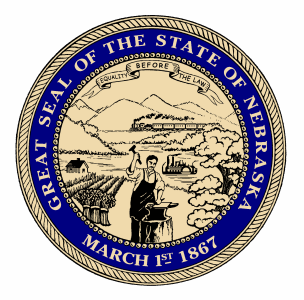 Nebraska's Reports 3 Listeria Cases Linked to Tainted Cantaloupe
In the past two weeks, the Nebraska Department of Health and Human Services Office of Epidemiology has received three reports of listeriosis.  Two were reported ill in Douglas County, the county surrounding Omaha in Eastern Nebraska bordering Iowa, and one in Custer County, in central Nebraska.
The age range of the three Nebraska victims is from 46 to 85.  Two of the reported victims are female.  Of the two Nebraska victims whose identity is known, both were hospitalized.  PFGE (DNA fingerprinting) has now been completed on one isolate, confirming its linkage to a wider multi-state outbreak.  The other two cases remain pending at this time.
According to the NDHHS, the investigation into this cluster has linked these illnesses to Rocky Ford cantaloupe produced by Jensen Farms in Colorado.
About Listeria
Listeriosis is a serious infection usually caused by eating food contaminated with the bacterium Listeria monocytogenes. Approximately 800 Listeria cases are diagnosed each year in the United States, along with 3 or 4 outbreaks of Listeria-associated foodborne illness.  Listeria outbreaks are typically linked to deli meats, hot dogs, and Mexican-style soft cheeses made with unpasteurized milk.  Produce is not often identified as a source, but sprouts caused an outbreak in 2009, and celery caused an outbreak in 2010.
The following groups are at increased risk to contract listeriosis: 
Pregnant women are about 20 times more likely than other healthy adults to get listeriosis. About one in six (17%) cases of listeriosis occurs during pregnancy.
Newborns: Newborns suffer the most serious effects of infection in pregnancy.
Persons with weakened immune systems from transplants or certain diseases, therapies, or medications.
Persons with cancer, diabetes, alcoholism, liver or kidney disease.
Persons with AIDS: They are almost 300 times more likely to get listeriosis than people with normal immune systems.
Older adults
The symptoms vary with the infected person:
Pregnant women: typically experience only a mild, flu-like illness.  However, infections during pregnancy can lead to miscarriage, stillbirth, premature delivery, or life-threatening infection of the newborn. 
Persons other than pregnant women: Symptoms include fever, muscle aches, headache, stiff neck, confusion, loss of balance, and convulsions.
Listeriosis can be treated with penicillin or ampicillin alone or with aminoglycosides.  For persons with penicillin allergy, TMP-SMX or erythromycin is preferred.  Cephalosporins are not effective.  Resistance to tetracycline has been seen previously.
If you Contracted Listeria, Let Simon & Luke Help You
If you or a loved one have contracted listeria after consuming cantaloupes, and have been contacted by the health department, then you are likely related to this outbreak. If so, you are entitled to significant compensation from Jensen Farms and its insurers, including payment for all of your past and future medical bills, pharmacy bills, lost wages, pain and suffering, mental anguish, and other damages.
Simon & Luke's groundbreaking work on behalf of victims in several recent national food borne illness outbreaks (Peter Pan peanut butter, Castleberry's chili, Nestle cookie dough, Peanut Corporation of America Peanut products, JBS Swift beef, Daniele salami, Subway sandwiches, Sangar celery, Wright County Egg / Hillandale Farms eggs, Cargill ground turkey, and Agromod papayas, to name a few) have been featured on NBC, ABC, CBS, CNN, FOX and virtually all other major television networks and print media.
We have represented several victims in the two recent listeria outbreaks – those related to Chang Farms sprouts and Sangar celery.
The firm has represented over 3000 victims of food-borne outbreaks in the past four years alone, and has collected over $450,000,000 for its clients. The firm regularly publishes articles about food safety and litigation at www.myfoodpoisoninglawyer.com, which are read by viewers in over 140 countries.
The firm is currently accepting Jensen Farms cantaloupe listeria cases.  Simon & Luke is actively investigating this outbreak and represents several victims who have become ill from Listeria monocytogenes.
Simon & Luke's listeria and food poisoning lawyers and attorneys can help you with your Jensen Farms cantaloupe listeria outbreak, claim, lawsuit, and settlement in Nebraska and all affected states.
If you have questions or information about this outbreak, please call us toll free at 1-888-335-4901 or contact us by email at ron@simonluke.com – we are here to help you.